On pressclubinstitute.org, the Washington Post's Jessica Contrera answers the question "What's your 2121 writing resolution?":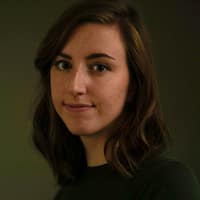 Name: Jessica Contrera
Current job: Enterprise reporter, Washington Post
Previous program: Writing through – The power of details
What are your writing resolutions for 2021?
Contrera: I can't wait until the day when doing in-person reporting is my default again, and I sure do hope that day comes in 2021. There's simply no substitute for being in the room when someone is going through a moment that matters to a story, and while that's not impossible now, it takes a whole lot more coordination, caution and calculated risk. I have a whole new appreciation for what a gift it is to be present with people, and I hope that my writing can reflect that.
What lesson about writing most influenced your writing during 2020? What do you hope to learn in 2021?
Contrera: I learned how to keep writing even in moments of real fear, like when federal forces were firing tear gas and stun grenades at protestors and my colleagues who were sending me feeds from the ground. I was updating our story every few minutes, and I've never typed so fast while simultaneously shouting words not fit for print. In 2021, I hope to improve on just about everything, because there's always another story to do.
How did your writing change during the pandemic?
Contrera: My snack-to-sentence ratio is significantly more embarrassing. And I've relied on my journalism friends and my editor, Lynda Robinson, more than ever, to push me to keep trying to do ambitious work and to take breaks when I need them.